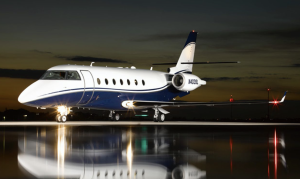 Originally Published By: Barrons Magazine
---
Shared aircraft ownership dates back to the Wright brothers, and today has morphed into a host of regional, national, and international fractional equity programs. Within this sea of choices, managed aircraft co-ownership firm Partners In Aviation has developed a specialized niche, matching two individual owners who want to share one specific airplane and each fly it between 50 and 150 hours per year.
Company president Mark Molloy likens his firm to a Match.com for jet owners who are in the aviation "donut hole," annually flying more than the typical 25-hour jet card buyer, but less than the 200 hours where aircraft ownership starts to make financial sense. Customers pay a one-time flat-fee at delivery. 
The fees vary based on category of aircraft and services provided and are comparable to standard aircraft brokerage fees, which can range from $75,000 to $125,000. Services provided include the co-owner match, the aircraft acquisition and the legal structure, as well as consultation with Partner's legal team, who work in conjunction with owners' in-house or aviation counsel.
The Chicago-based Partners caters nationwide to customers who want access akin to whole aircraft ownership with the best value proposition. That typically means selecting a 10- to 15-year-old airplane with newer engines and avionics, typically in the light to super-medium categories.
"Ninety percent of the folks who come to us are looking for a pre-owned airplane," Molloy says, "that has a flattened depreciation curve." 
Prospective partners located in the same region are qualified, selected, and introduced. If the chemistry is right, then Partners locates a suitable aircraft and assists the prospects with negotiating a shared ownership agreement tailored to their specific needs and that spells out all the details, including number of hours each owner will fly per year and early exit provisions. The standard agreement term is three years but can be renewed in one-year increments at the owners' option.
Molloy says the Partners model limits the numbers of owners to two because adding an additional owner complicates agreements "exponentially" and "makes it harder for everyone to get to 'yes.'"
Partners also matches owners with a pre-screened aircraft management firm that handles scheduling, crewing, and maintenance. Owners can also opt to place their aircraft in a charter program, to generate revenue to offset costs. But under no circumstances do charter bookings supersede the availability needs of the owners, he says. "The charter operator is always subservient to the two owners' schedules." 
Molloy says aircraft are typically based at the home airport of one of the owners and repositioned as needed to pick up the other owner. To further keep costs down, Molloy said the distance between owners is a 20-30 minute flight or less. While Molloy said Partners has found prospective owners based on the same airport, he calls such arrangements rare. 
Besides bringing neophyte aircraft owners together, Partners also helps existing whole aircraft owners whose flight hours may have dropped to bring on a co-owner to help defray costs.
"They really don't want to get rid of the airplane, and now this gives them another option," Molloy says.