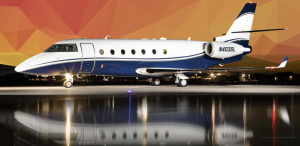 Originally Published By: AIN Online
---
Jet card, charter, and membership options are solid solutions for operators flying up to 50 hours per year. Operators flying more than 150 hours often gravitate towards sole ownership. But what if you find yourself in the grey area between current sharing programs and sole ownership?
The math of a "partnership" is attractive for operators in this space. Unfortunately, do-it-yourself partnerships are hard to find and even harder to successfully manage. Partners In Aviation (PIA) sets out to create a structured co-ownership program to fill this void. The result is PIA Managed Co-Ownership – a program that matches two owners to one aircraft and pairs them to a professional management company.
"We've created a hybrid solution: PIA Managed Co-Ownership has the math of a simple 50/50 partnership, but the autonomy, safety, and structure of a managed fractional model," explained PIA president Mark Molloy. "Everything is moderated by a third-party manager."
Of course, you have to start by matching two qualified co-owner candidates in the same geographic region, interested in the same category of aircraft—both looking for a better solution.
"That is not easy to find on your own," said Molloy. "But it is the sole focus of what we do."
Molloy and his team started to build the program and identify industry partners in 2016, then introduced PIA Managed Co-Ownership to the market in 2018.
"Since then, we've completed matches coast-to-coast and compiled a database of over 600 qualified candidates – people who can afford to buy their own airplane but just don't fly enough hours to justify individual ownership."
Find Your Match
The first phase of the process can be thought of as "match-dot-com" for business aircraft. Once an appropriate match is identified, it moves to an informal "it's-just-lunch" phase that allows the candidates to meet one another and confirm their interest in moving forward. Next, the co-owners select a management company—what Molloy considers key to any successful partnership.
"We have relationships with some of the best management companies in the business, and we're happy to make the connection, but the final decision is up to the co-owners," Molloy said. "Everything regarding the aircraft's operation and usage is outlined in the structured agreement. The managers carry out what the co-owners have agreed to."
Half Ownership Nets Full Usage
Another key to Partners In Aviation's success is the access afforded to each co-owner.
"Each owner has control of the aircraft for a full seven days, every other week," said Molloy. "Additionally, there is a financial incentive for each to make the airplane available on their control days, when they don't plan to use it. We are matching two low-utilization operators who fly 100-125 hours per year, or about 4-5 days per month. With full control every other week and incentivized access on the off-week, our clients enjoy access to their aircraft 25 days per month, on average, while paying for half. We aren't the right model if you fly most every week, but the value proposition is compelling for those who fly in this space and control their schedule."
Options In All Jet Categories
As for what type of aircraft Partners In Aviation's customers want to own, Molloy said that, while they have completed some new-aircraft matches, most are pre-owned with interest split evenly between light-jets, midsize and super midsize.
"We have some interest in the turboprop and heavy-jet segments, but most of our activity is in the middle," said Molloy.
A Defined Legal Structure
According to Molloy, PIA co-owners are all highly successful individuals who employ very good legal and financial counsel.
"The program has to be up to par for both, and it is. Your team will work directly with PIA's legal counsel throughout the process, to confirm your comfort in the match, the aircraft, and the structure.
PIA serves two distinct clients – current owners interested in selling half of their aircraft, and non-owners looking to buy half of an aircraft.
"It you fit either, the right partnership, or more accurately PIA Managed Co-Ownership, may be the perfect solution for you. Our co-owners fly their aircraft, on their schedule, at half the cost of sole ownership. What's better than that?"